Port Cleaning Equipment
Street Sweepers to Efficiently Clean and Maintain Your Port
---
Stormwater runoff is when precipitation travels across paved surfaces, like paths, roads, parking lots, and ports. Along the way to its collection point, which eventually is a local body of water, runoff can collect deposits of air pollution, automotive fluids, sediments, nutrients, pesticides, metals, and any other pollutant that rests on the ground. In fact, urban stormwater runoff is one of the larges sources of pollution in coastal waters. Ports are such large paved areas that are right on the coast, which makes it even easier for all kinds of debris to flow right off into the water below. Because of this, it's really important to keep as much debris off the groud as possible, and the best way to do that with the sheer size of ports is with one or more street sweepers.
There are three main kinds of street sweepers: mechanical sweepers, vacuum sweepers, and regenerative air sweepers. Each one of these sweepers has their own benefits over the others. For example, mechanical sweepers use brooms to sweep debris into hoppers. Because of that, they are great for larger debris that can get pushed, but has a more difficult time picking up smaller particles that fall into the cracks in the ground. Vacuum sweepers also have brooms that center debris underneath the machine, but instead of another broom that brushes items into the hopper, there is a vacuum underneath that sucks up dust under it. This means that it should be able to pick up more of the dust particles. The kind of sweeper is referred to as a regenerative air sweeper. These sweepers are unique in that they actually use controlled blasts of air to dislodge even the smallest particles and then filter out the debris before releasing the air to limit the pollutants that are released back into the air.
It's important to make sure that you use the correct sweeper for the debris at your port. Different debris sizes mean that a different sweeper would be more efficient, meaning that you wouldn't have to make additional passes to get the clean that you desire. If you aren't sure which sweeper you need, zap us a message! No matter the specifics of your port, we're here to help develop a plan and happy to help you find the perfect solution for the job at hand. We will walk you through the process and make sure you get the right sweeper for your specific job. Let's start the conversation!
---
Port Cleaning Equipment | Effectively Clean & Protect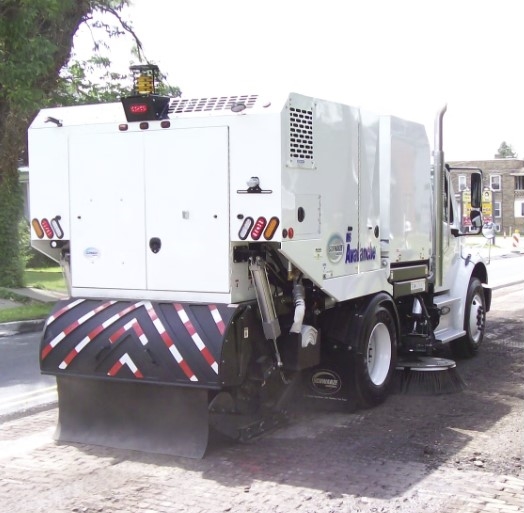 Mechanical Street Sweeper
The Schwarze M6 Avalanche is a rugged, full-feature chassis-mounted mechanical street sweeper ready to take on the toughest sweeping tasks. This machine is a no-nonsense workhorse that will not disappoint. Excellent choice for any operation.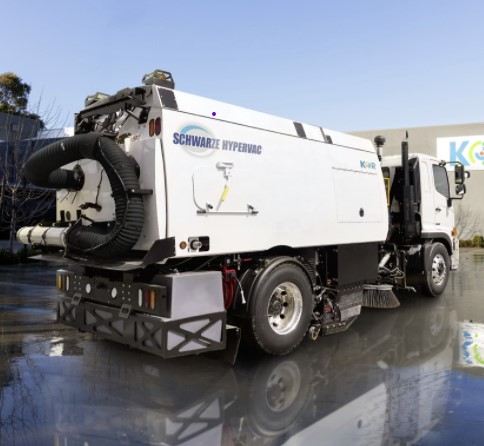 Vacuum Street Sweeper
The Schwarze HyperVac takes full vacuum street sweeping to a whole new level with its exclusive Surface Scrubbing Technology. At a mere 10′ height, it operates below the tree canopy, yet exceeds the capacities of all others in its class.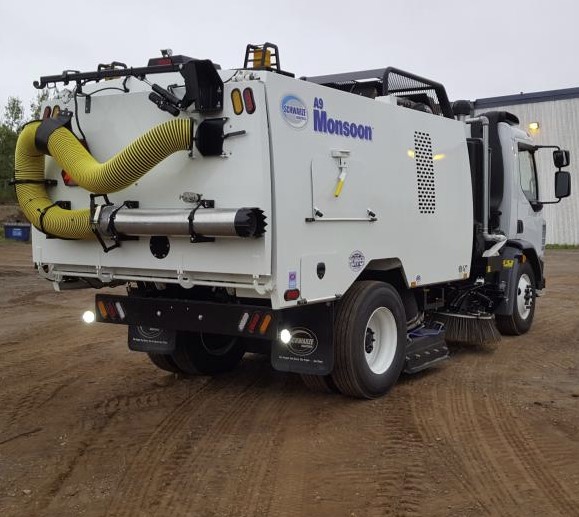 Regenerative Air Street Sweeper
At 9.6 cubic yards, the Schwarze A9 Monsoon provides the largest hopper capacity of any regenerative air street sweeper. Its 10′ overall height operates below the tree canopy, yet exceeds the capacities of all others in its class.
---

Proudly serving the Carolinas for over 60 years, Carolina Industrial Equipment stands ready to deliver your tailor-made solutions. Based out of Charlotte, NC, we're poised to reach and support some of the most densely populated areas such as our very own North Carolina cities Charlotte, Raleigh, Winston-Salem, Greensboro, Wilmington, Morehead City, and more! The surrounding states, we've got your back too! Our customers come first and we'll do everything within our power to help you accomplish your mission. Let's start the conversation!