Street and Parking Lot Sweeping
Street Sweepers to Effectively Clean and Maintain Your Roads and Parking Areas
---
It's no secret that dirty streets leave a poor impression on visitors, especially if it's their first time traveling to your city. Nobody wants to take a walk down main street just to find fast food bags on the sidewalk. Not only are dirty roads and parking lots visually unappealing, but they can also be dangerous both to drivers and to the environment. A tiny piece of sharp metal or shard of glass could cut a tire and cause a pileup, or a dusty turn could cause a driver to lose traction in a dangerous way. Debris can also clog storm drains, causing water buildup on the surface, and then collection systems can bring contaminated runoff into either the local bodies of water or into the sewer system. It's really just a lot easier to keep streets and parking lots free of soil than it is to try and manage the results of negleting them.
There are a few different types of street sweepers that offer different benefits over others. Mechanical sweepers user brooms to push dirt and debris under the sweeper and then up and into the collection hopper. While mechanical street sweepers are superb at picking up larger debris, they can have a difficult time picking up finer particles like sand. Then there are vacuum sweepers that can do a little better with smaller chunks. These sweepers use the side brooms to push debris under the middle of the sweeper, where a vacuum then sucks everything up into the hopper. Regenerative Air sweepers are the most environmentally friendly kind of street sweeper. They have the ability to clean a large path, can remove smaller debris more efficiently than mechanical sweepers, and release less exhaust and particulates back into the environment. No matter how large the lot or how narrow the streets you need to clean, we're here to help develop a plan and happy to help you find the perfect solution for the job at hand. We will walk you through the process and make sure you get the right equipment for your specific situation. Let's start the conversation!
---
Street and Parking Lot Sweepers | Effectively Clean & Maintain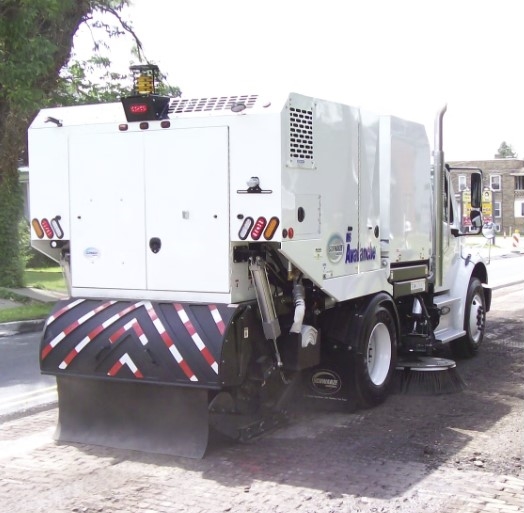 Mechanical Street Sweeper
The Schwarze M6 Avalanche is a rugged, full-feature chassis-mounted mechanical street sweeper ready to take on the toughest sweeping tasks. This is a no-nonsense workhorse that will not disappoint. Excellent choice for any sweeping operation.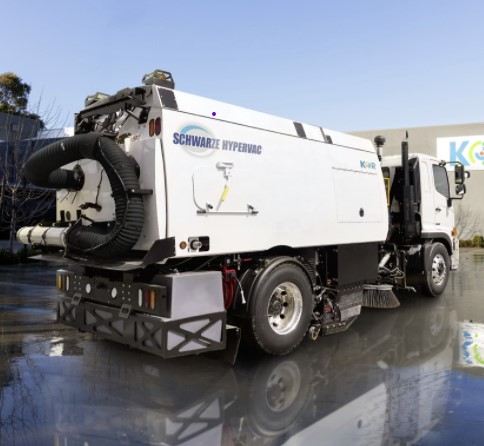 Vacuum Street Sweeper
The Schwarze HyperVac takes full vacuum street sweeping to a whole new level with its exclusive Surface Scrubbing Technology. At a mere 10′ height, it operates below the tree canopy, yet exceeds the capacities of all others in its class.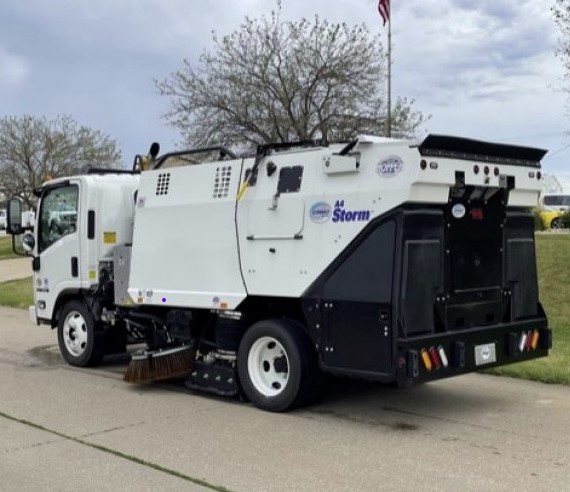 Regenerative Air Street Sweeper
The Schwarze A4 Storm is a compact, non-CDL chassis mounted sweeper that is ideal for smaller towns, university campuses and large industrial complexes. Its Isuzu chassis offers unmatched maneuverability, operator visibility and comfort.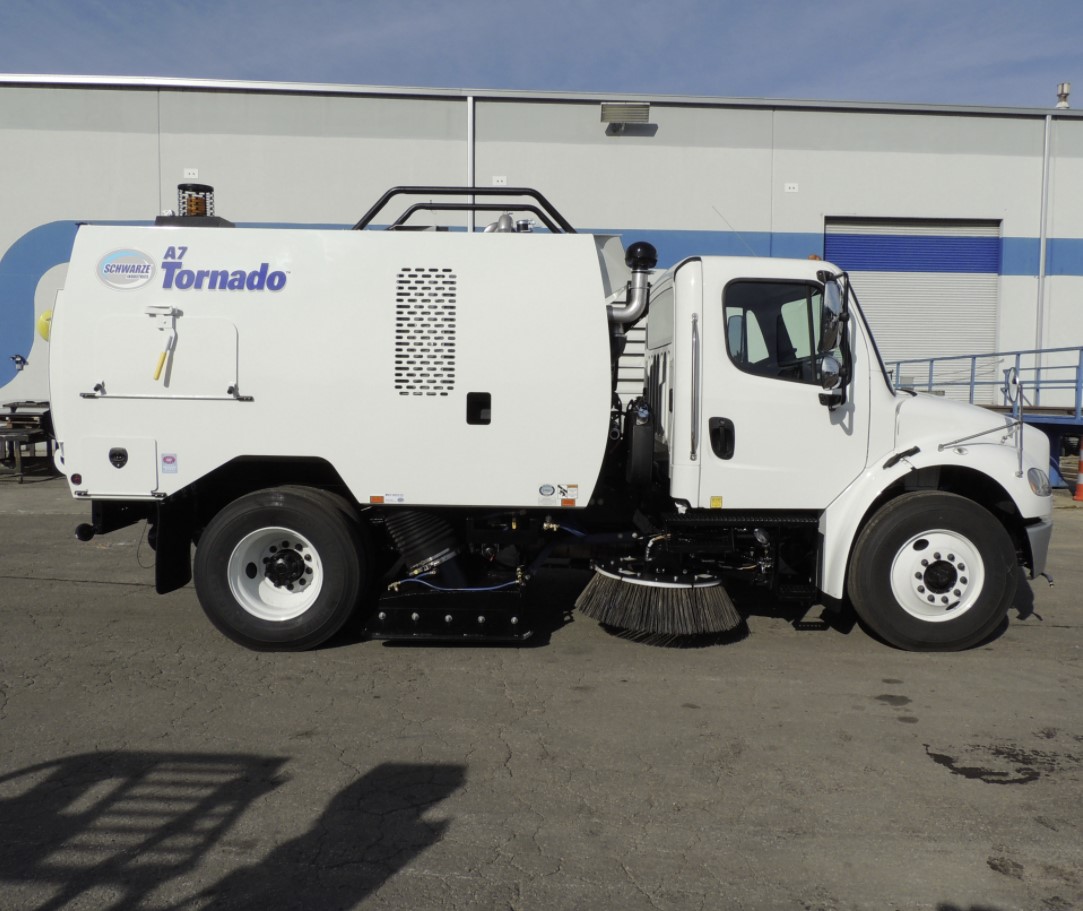 Regenerative Air Street Sweeper
The Schwarze A7 Tornado is a regenerative air street sweeper that sweeps in forward or reverse without optional axle chains, hydraulically tilt dumps with no raker bar and provides 40% more screen area than its nearest competitor.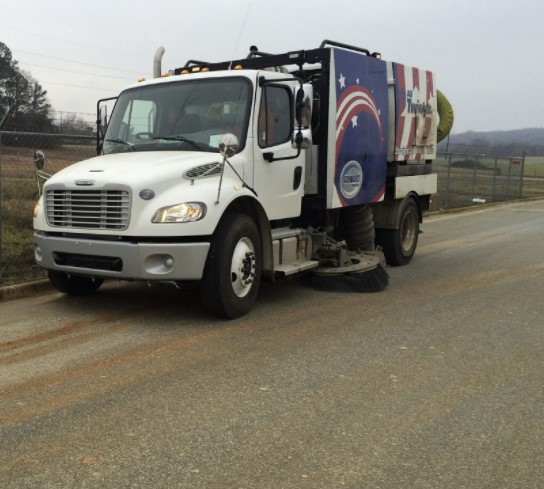 Regenerative Air Street Sweeper
The Schwarze A8 Twister is remarkable for its ability to empty its hopper anywhere from 2′ to 12′ high. Easy side emptying into dump trucks makes the Twister perfect for roadway construction work, or dump a bit lower into roll off containers without spillage.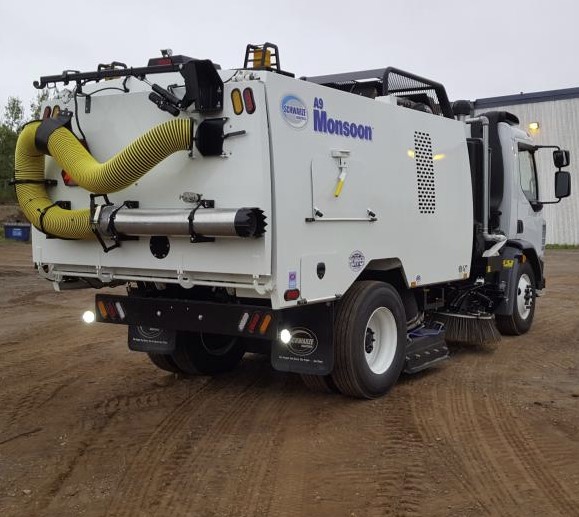 Regenerative Air Street Sweeper
At 9.6 cubic yards, the Schwarze A9 Monsoon provides the largest hopper capacity of any regenerative air street sweeper. Its 10′ overall height operates below the tree canopy, yet exceeds the capacities of all others in its class.
---

Proudly serving the Carolinas for over 60 years, Carolina Industrial Equipment stands ready to deliver your tailor-made solutions. Based out of Charlotte, NC, we're poised to reach and support some of the most densely populated areas such as our very own North Carolina cities Charlotte, Raleigh, Winston-Salem, Greensboro, Wilmington, Morehead City, and more! The surrounding states, we've got your back too! Our customers come first and we'll do everything within our power to help you accomplish your mission. Let's start the conversation!