Airport & Transportation Facility Cleaning Equipment
Power Cleaning Equipment to Clean All Areas of Your Facilities
---
Keeping airports, bus depots, train stations, and many other high-traffic transportation facilities clean and safe for travelers and employees is a constant job. At any hour of any day, you have to be prepared to remove a range of dust and debris or oil and grease from any surface, indoors or outdoors, during any season. With large indoor and outdoor areas that need to be maintained, it is absolutely important to make sure that the equipment that you use is efficient so no time is wasted. Whether it's the middle of the worst snowstorm in years, you need to tidy up the parking lots & garages, or the floors in the waiting area needs some attention, we've got the perfect equipment to complete the task right the first time. With the sheer volume of travelers you shuttle to their destinations, having a clean, safe hub to do so is paramount.
We have a bunch of equipment that make cleaning outdoor areas like large parking lots, parking garages, airline pickup/drop off areas, and bus depots a breeze. There are a few larger sweepers that can clean these areas quickly, like the Factory Cat Model TR Sweeper, the PowerBoss Armadillo Series Sweepers, or the PowerBoss Atlas Sweeper. All of these machines are incredible work horses with large hoppers that ensure you can run them for a long time and cover the whole area. For even larger outdoor areas like airport runways, a Schwarze SuperVac Vortex Sweeper is absolutely certain to clean up all the dirt and debris that could hamper with the operations of your facility. If you're working with a smaller, indoor area, the Factory Cat Micro-HD, Mini-HD, and Micro-Mag are excellent floor scrubbers to navigate through any obstacle in their path, covering every available square inch. In the winter and spring when snow is falling, we've got a line of Meyer snow plow attachments for trucks that can make quick work of any snowfall.
It's important to remember to sweep floors before scrubbing them. We always recommend sweeping first, then using a floor scrubber to get that floor as clean as possible, ready to support your team in delivering on its mission. Leaving large, sharp debris on the floor poses serious risk to both your people and the equipment that you use to make the operation run smoothly. Whether that means that you need a sweeper and a scrubber to do the job, or a single sweeper/scrubber machine that does both at the same time, we've got you covered. No matter the specifics of your transportation facility, we're here to help develop a plan and happy to help you find the perfect solution for the job at hand. We will walk you through the process and make sure you get the right equipment for your specific situation. Let's start the conversation!
---
Airport & Transportation Maintenance Equipment | Effectively Clean & Maintain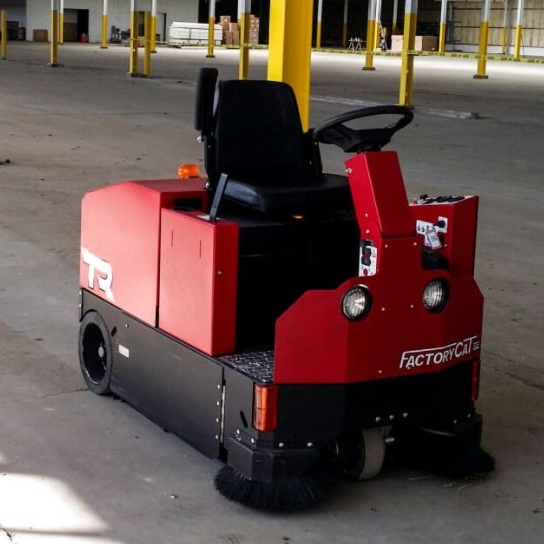 Ride-On Battery Sweeper
Modeled after the Factory Cat 34 sweeper, the TR's side brooms sweep up dirt in corners and a huge tubular sweeping broom under the machine sweeps up the dirt and debris from the floor and packs it into a steel hopper.
Ride-On Sweeper
PowerBoss' unique Rotary Trash Relocator system keeps the Armadillo 9X on the job sweeping when others are traveling to the dump site. Powered by gas, LPG or diesel the Armadillo 9X sweeper is one tough machine.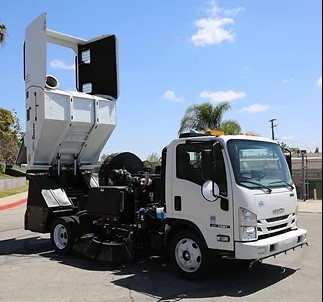 Non-CDL Regenerative Air Street Sweeper
The Schwarze A4 Storm is a compact, non-CDL chassis mounted sweeper that is ideal for smaller towns, university campuses, and large complexes. Schwarze sweepers are great for sweeping large areas efficiently.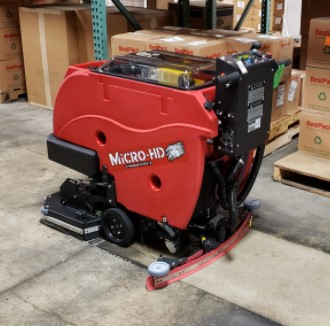 Walk-Behind Battery Scrubber
The Factory Cat Micro-HD industrial battery floor scrubber is the toughest small frame walk behind unit on the market today, built with a full steel frame and extra thick tanks.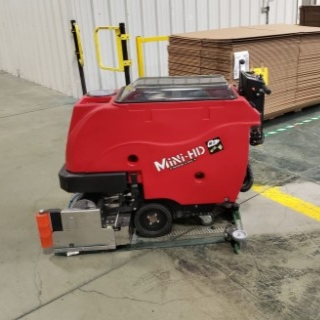 Walk-Behind Battery Scrubber
Large enough to be highly productive, yet small enough to maneuver easily through doorways and confined areas, the Mini-HD battery powered floor scrubber is a remarkably versatile machine.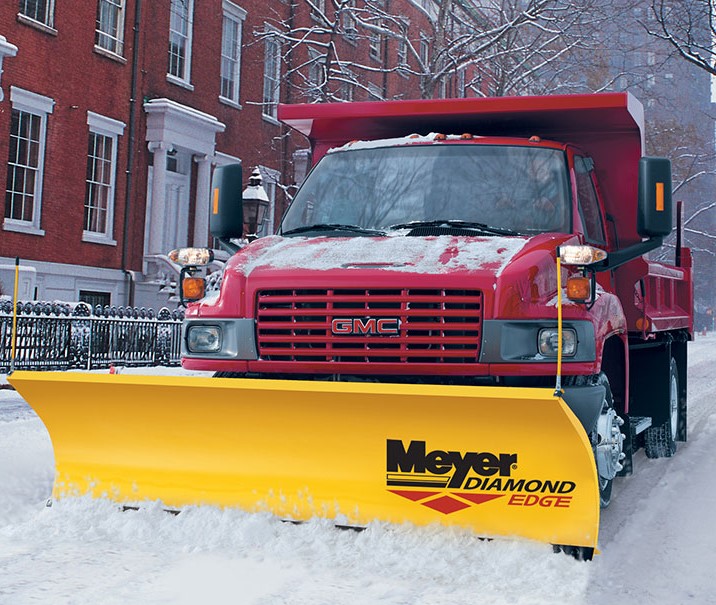 Contractor Grade Snow Plow
When an obstruction is encountered, only the cutting edge of the Meyer Diamond Edge snow plow trips, while the moldboard stays upright allowing you to continue plowing without losing the load.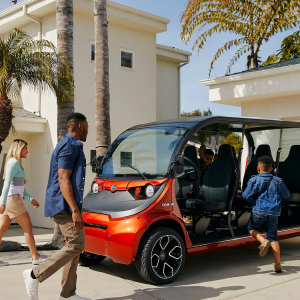 Electric Passenger Vehicle
The GEM E4 Passenger Shuttle is great for moving large groups of people around a large campus. With four forward-facing seats and seatbelts, the E4 can transport up to four people quickly, comfortably, and in style.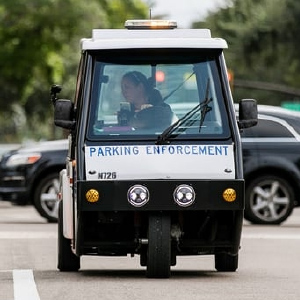 Licensable Electric Vehicle
The GO-4 EV a purpose-built, licensable, on-road vehicle designed to maximize efficiency in urban security and parking patrol. It's a pleasure to operate and easy to enter and exit hundreds of times per day, as needed.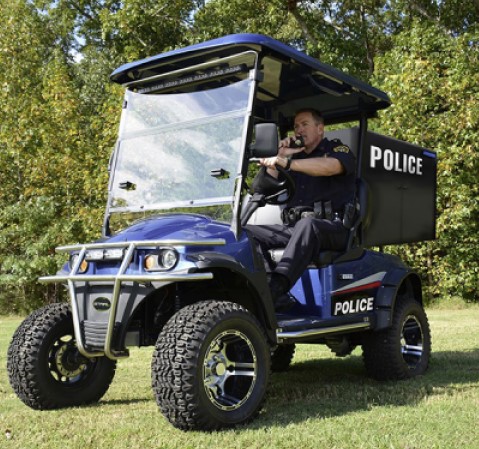 Specialty Vehicle
The Star EV Sport Sport is an off-road enforcement vehicle ideal for patrolling parking lots and transportaion depots. The Sport-48-2 Police is available with box attachment and custom lettering to be specific to your needs.
---

Proudly serving the Carolinas for over 60 years, Carolina Industrial Equipment stands ready to deliver your tailor-made solutions. Based out of Charlotte, NC, we're poised to reach and support some of the most densely populated areas such as our very own North Carolina cities Charlotte, Raleigh, Winston-Salem, Greensboro, Wilmington, Morehead City, and more! The surrounding states, we've got your back too! Our customers come first and we'll do everything within our power to help you accomplish your mission. Let's start the conversation!