College & University Power Cleaning Equipment
All Kinds of Equipment to Efficiently Clean and Maintain Your Campus
---
From the time that prospective students and their families take their first tour of the campus to the class reunions, a clean campus is the best statement that you can make to visitors. Making sure that pathways are clear, parking lots and roads are free of debris, and leaves are cleaned out of grassy areas will be sure to make your campus more beautiful. Sometimes larger campuses also have a shuttle service with people-moving vehicles so they can carry people to and from classes. However, landscaping isn't the only thing that needs constant attention. It is just as important to keep the inside of academic buildings clean. Pristine floors and surfaces can help stop the spread of bacteria and germs that people from around the world are bringing to school. As a result, it is more important than ever to make sure all surfaces are clean to keep facilities operating at full efficiency.
We offer several machines that make cleaning up leaves and other debris from roads, parking lots, campus paths, and quads a breeze. Some of the best machines for this task are Schwarze's SuperVac Updraft and Super Updraft Sweepers. Both machines are mounted on pickup chassis and are perfectly sized for congested parking lots and narrow campus streets. These sweepers also are sized to dump their hoppers into traditional 4 or 6 cubit yard dumpsters, making it that much faster to get back to sweeping once the hopper is full. For Large leaf and debris buildups are easily handled by Xtreme Vac's DCL800TM Series trailer-mounted collection units. These units are great as a standalone system and are built for the toughest jobs.
Another facet that needs to be investigated on some of the especially large campuses like NC State and both of UNC's campuses is how to get students and faculty across the property quickly. Fortunately, the utility vehicles from Cushman can fit anywhere from 4 to 8 people per ride. There are also models that can sit 4 or 6 people that have a cargo bed to hold final projects as students get brought across campus to their presentations.
We also have a wide selection of machines that are perfect for cleaning academic buildings. As always, we recommend sweeping before scrubbing floors because the last thing you want is to damage your scrubber's squeegee. Factory Cat's Model 34 sweeper is great for cleaning the corners of rooms and hallways, and scrubbers in Timberline's M Series are perfect for cleaning long hallways in academic buildings, while still being able to squeeze through small doorways. No matter the specifics of your campus or university, we're here to help develop a plan and happy to help you find the perfect solution for the job at hand. We will walk you through the process and make sure you get the right equipment for your specific situation. Let's start the conversation!
---
College & University Equipment | Effectively Clean, Maintain, and Beautify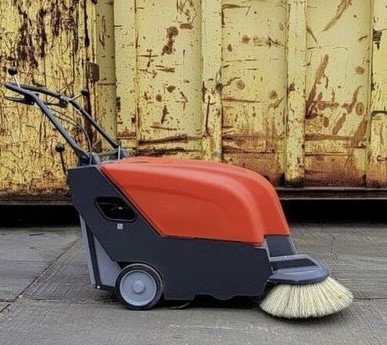 Walk-Behind Sweeper
The PowerBoss Collector 34 is an industrial sweeper famous for its ability to sweep in the harshest applications. This floor sweeper is incredible and can sweep through thick dust with ease.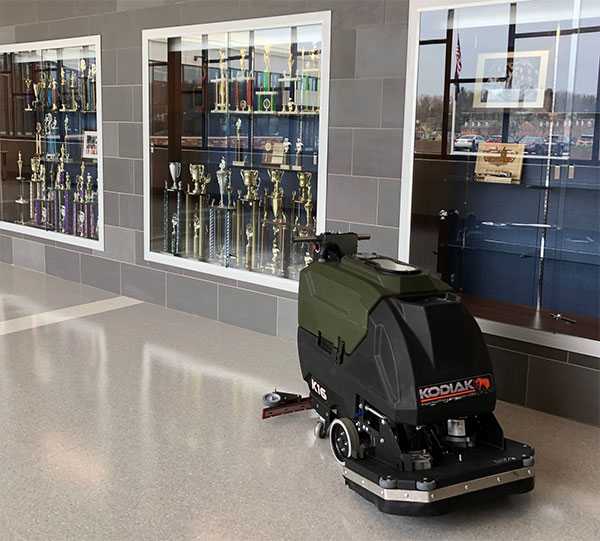 Walk-Behind Battery Scrubber
Reduce the cost to clean with the K16 Floor Scrubber. We've made consistent cleaning and being budget conscious our top priorities while delivering a durable floor scrubber that will last for years.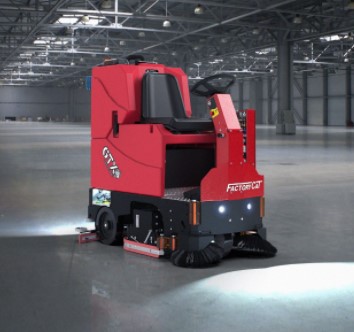 Ride-On Battery Scrubber/Sweeper
The GTX is a compact ride-on floor scrubber that sits atop a welded steel frame to ensure the durability of the machine. It is equipped with simple controls that virtually anyone can operate with minimal training.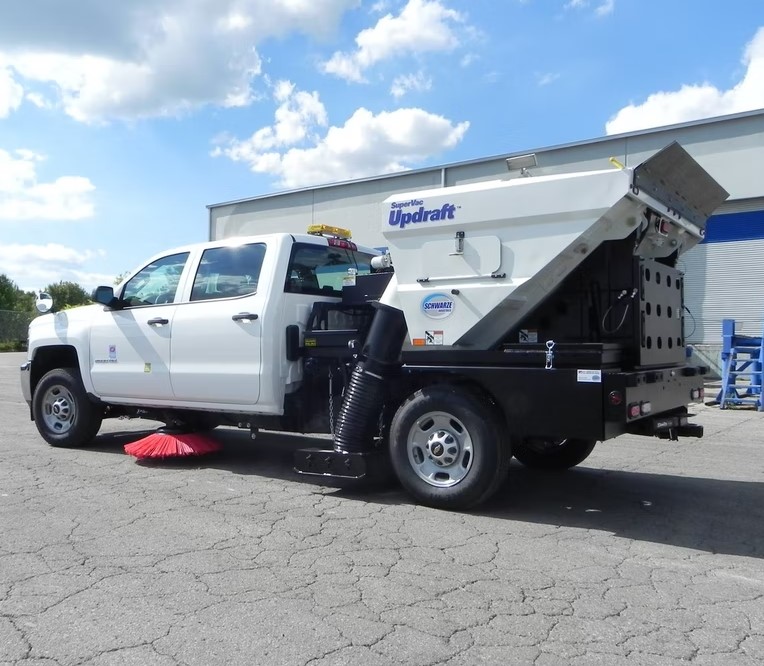 Pickup-Mounted Sweeper
Perfect for narrow college paths and roads as well as congested parking lots, the Schwarze SuperVac Updraft Sweeper is an excellent choice for college & university campuses.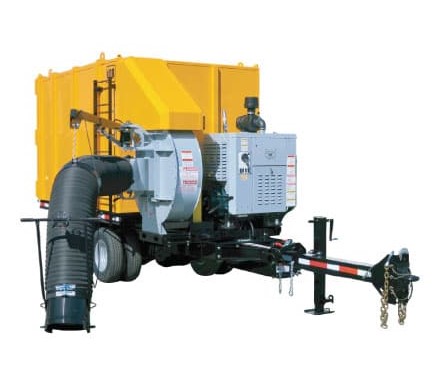 Trailer-Mounted Leaf Pickup System
The Xtreme Vac DCL800TM Series Leaf Pickup Systems is a powerful vacuum that can deal with large amounts of leaves and debris with relative ease. This specific line is trailer-mounted.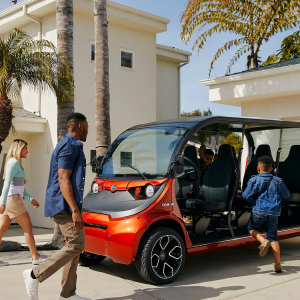 Electric Passenger Vehicle
The GEM E4 Passenger Shuttle is great for moving large groups of people around a large campus. With four forward-facing seats and seatbelts, the E4 can transport up to four people quickly & comfortably.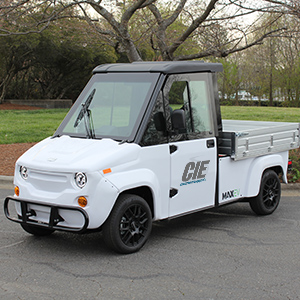 Electric Utility Truck
The new on road 4 wheel vehicle. Built to last, GO-4 Max provides up to 2000 charge cycles thanks to its standard Lithium Ion pack which offers minimal battery degradation, low maintenance, and an onboard battery management system.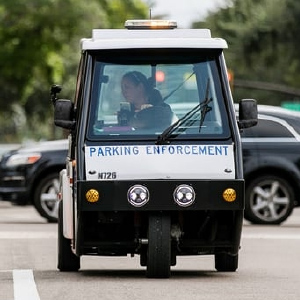 Licensable Electric Vehicle
The GO-4 EV a purpose-built, licensable, on-road vehicle designed to maximize efficiency in urban security and parking patrol. It's a pleasure to operate and easy to enter and exit hundreds of times per day, as needed.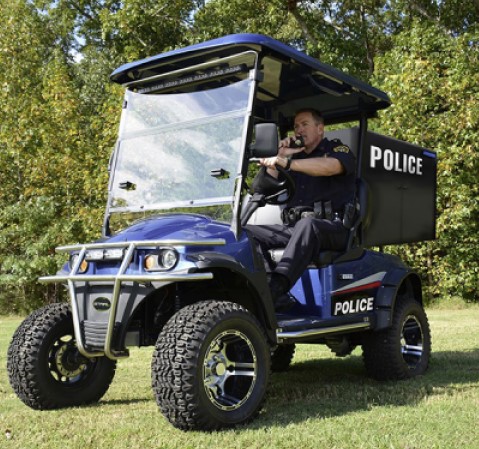 Specialty Vehicle
The Star EV Sport Sport is an off-road enforcement vehicle ideal for patrolling parking lots and transportaion depots. The Sport-48-2 Police is available with box attachment and custom lettering to be specific to your needs.
---

Proudly serving the Carolinas for over 60 years, Carolina Industrial Equipment stands ready to deliver your tailor-made solutions. Based out of Charlotte, NC, we're poised to reach and support some of the most densely populated areas such as our very own North Carolina cities Charlotte, Raleigh, Winston-Salem, Greensboro, Wilmington, Morehead City, and more! The surrounding states, we've got your back too! Our customers come first and we'll do everything within our power to help you accomplish your mission. Let's start the conversation!