Hydro Excavators
Why are hydro excavators better than other methods of excavating?
---
Excavating can be dangerous and unsafe if the correct tools aren't being used at the correct times. According to one DIRT Report from 2020, there were almost 375,000 unique reported incidents involving underground utilities. This is about one incident every 85 seconds, and that only considers that every accident is reported. The actual amount is likely much higher than that. While looking at the breakdown of these damages on DIRT's website, of the 30% of reports that have a type of equipment listed, 58% of those reported that the damage was done by a backhoe or a trencher, and about 20.8% were caused by hand tools such as shovels. The amount of damages caused by hand tools is especially concerning because they are one of the few pieces of equipment that are allowed to be used inside the established tolerance zone. Most states in the US have created a host of best practices regarding the tolerance zone around underground utilities. As many people know, the size of the tolerance zone varies from place to place, but defines a distance on either side of a utility where only hand tools or vacuum excavation can be used. While it was expected that using hand tools around utilities would be done similarly to an archeologist on a dig site, that is often not the case, and can be very harmful to utilities.
Most of these damages could have been prevented by using a hydro excavator in lieu of hand tools or other heavy machinery when digging close to underground utilities. Less than 1% of specified equipment damage was caused by a vacuum excavating system, and that number could be reduced even further if operators had received proper and adequate training and avoided improper use of the machine.
So now that we know that a feasable solution to minimizing these utility damages is to invest in hydro excavator, what exactly does a hydro excavator do? Hydro excavating is a process to excavate around undergroud facilities using water. High-pressured water is used to cut away dirt and soil in the dig site, while a high-powered vacuum tube is lowered into the hole to pick up the water and debris that is knocked loose. This method of digging is very precise, and there are numerous nozzles to make sure that the job can be completed as accurately as possible. Hydro excavation also eliminates several of the issues that come with mechanical excavating. It can get the job done faster and more accurately with less effort from operators. Costs are cut down and the service provided is better, more efficient, and significantly less risky. All things considered, hydro excavation is just a great piece of machinery that have several long-term benefits.
Still aren't convinced that you truly need a hydro excavator or need some help selecting the best machine for you? We're here to help develop a plan and happy to help you find the perfect solution for the job at hand. We will walk you through the process and make sure you get the right equipment for your specific needs. Let's start the conversation!
---
Hydro Excavation | Safely & Efficiently Excavate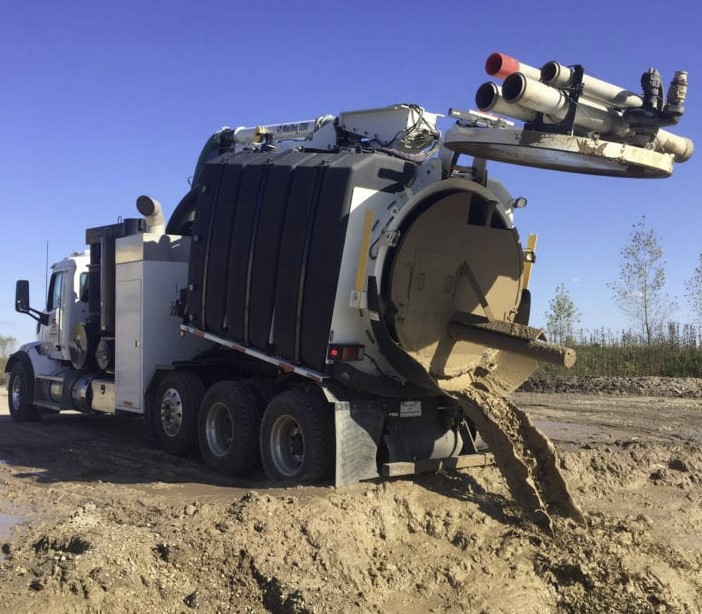 Hydro Excavator
A safe and efficient alternative to traditional digging, the Mud Dog 1200 offers operator convenience and a consistently high level of performance. The debris body features tilt ejector unloading and an internal body flush-out system.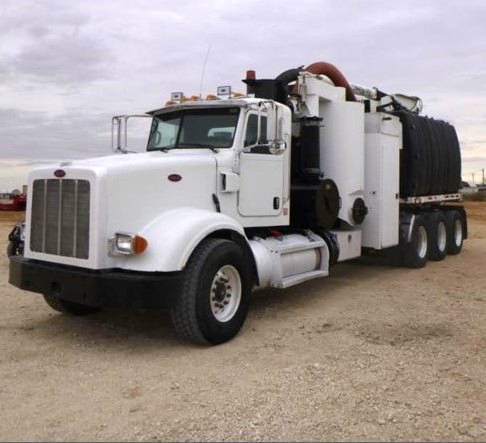 Hydro Excavator
A safe and efficient alternative to traditional digging, the Mud Dog 1600 offers 33% more debris capacity than the Mud Dog 1200 with the same operator convenience and a consistently high level of performance.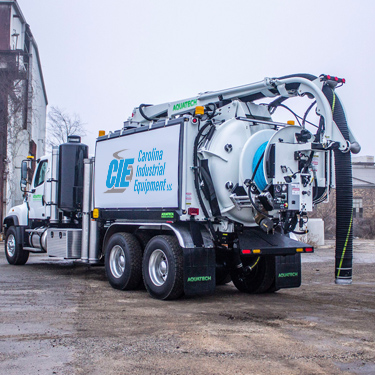 Combination Sewer / Jet Vacuum Truck
While this machine can clean sewers, it also is equipped for hydro excavating, meaning you get even more bang for your buck! Rugged, reliable and easy to operate, the Aquatech B-10 is a true workhorse.
---
Public Works Municipal Heavy Duty Hydro Excavator Brands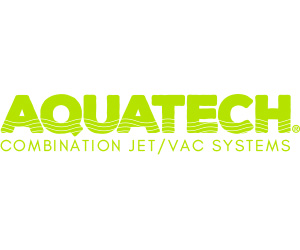 Aquatech
Combination Sewer Jet/Vac Trucks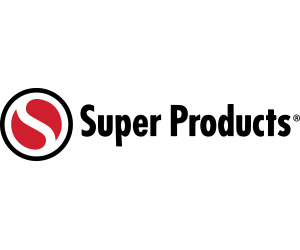 Super Products
Heavy Duty Vacuum Trucks
---

Proudly serving the Carolinas for over 60 years, Carolina Industrial Equipment stands ready to deliver your tailor-made solutions. Based out of Charlotte, NC, we're poised to reach and support some of the most densely populated areas such as our very own North Carolina cities Charlotte, Raleigh, Winston-Salem, Greensboro, Wilmington, Morehead City, and more! The surrounding states, we've got your back too! Our customers come first and we'll do everything within our power to help you accomplish your mission. Let's start the conversation!