PowerBoss C90 Sweeper-Scrubber
PowerBoss C90 Sweeper-Scrubber
Out of stock
Sweeper Scrubber with 100 gallon solution and recovery tanks, sweeps and scrubs a 48" path, 6 cubic foot mauual dump hopper, LPG fuel, HD front bumper, backup alarm.
Only 432 hours of use. SN 17846088, nearly new condition.
90 day parts & labor warranty. Comparable price new: $46,926.
More Scrubbers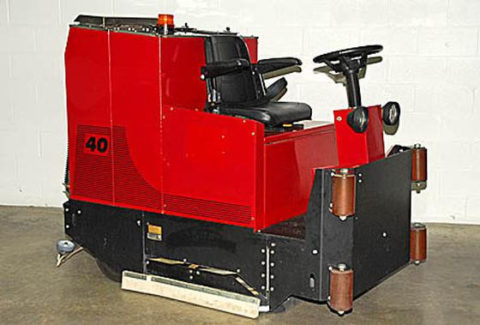 View Details
Disk brush scrubber with high capacity 70 gallon stainless steel solution & recovery tanks, 40″ scrub path, new 615 AH
...
View Product

Factory Cat 40D Scrubber
$

13,250.00