MS4 Stormwater Program
Limit pollution and keep your local waters clean.
---
What is MS4?
MS4, or Municipal Separate Storm Sewer System, refers to a sewer system that is specifically intended for managing water from rainstorms that have a significant amount of runoff. Most commonly, these sewer systems are necessary when an area has a large amount of pavement or otherwise hardened ground that create more runoff than can be absorbed into the ground. This can create problems for drivers and infrastructure, as the water can collect where it wasn't intended and make roads slick. To prevent this kind of damage from happening, the MS4 program was created to have groups like municipalities, large college campuses and hospital complexes, and NCDOT that are considered "Urbanized Areas" or manage a large amount of roadways.
---
What exactly does an MS4 call for and look like?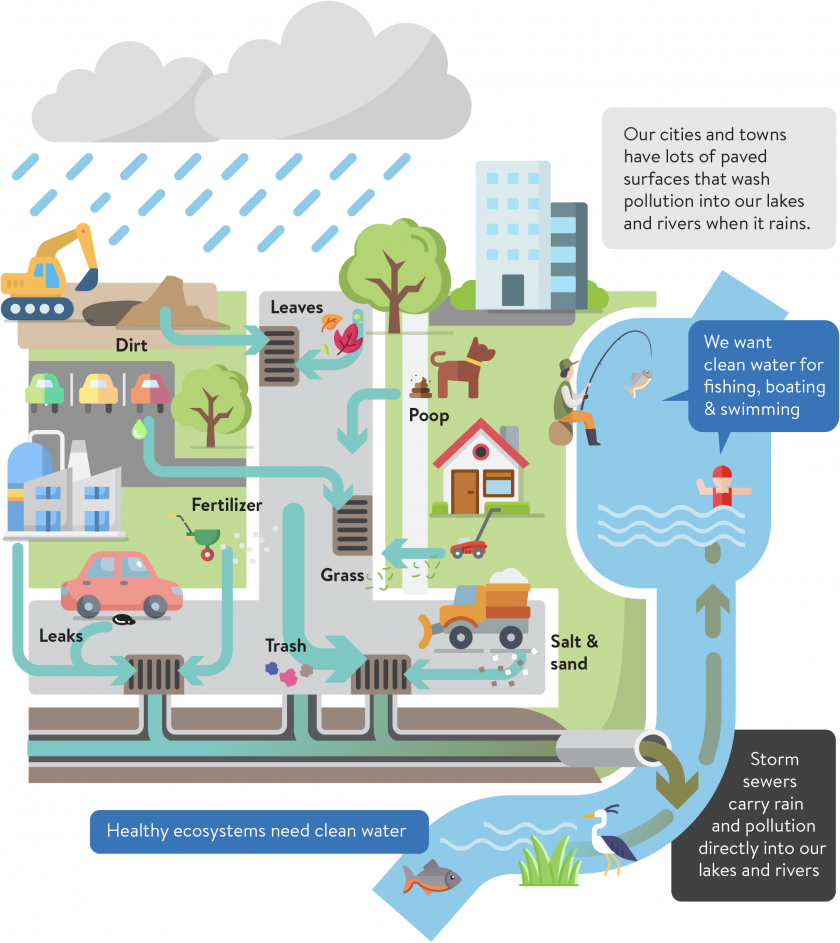 While the program is referred to as a "sewer system", runoff is not collected in the same pipes that run sewage and other wastewater from buildings to water treatement plants in a system called a sanitary sewer. The stormwater sewer normally consists of numerous retention basins, ditches, roadside inlets, and undergroud pipes that all work together to gather the runoff and bring it to local streams and rivers. In order to be able to redirect the rain water into local bodies of water, entities need to obtain a NPDES (National Pollution Discharge Elimination System) permit, and in order to get one of those, they first need to have a SWMP (Stormwater Management Program) in place. One of the focus areas of a SWMP is pollution prevention and good housekeeping, which means that permit holders are required to reduce the amount of stormwater pollution in their areas, and also clean and maintain the separate storm sewer system.
This graphic does a really great job of showing what is involved in and what impacts a stormwater system. A lot of things go on in cities and other populated areas. Some of the contaminants are seasonal. For example, when leaves start to fall to the ground in Autumn, they end up in catch basins and can block stormwater systems up. In the winter, salt and sand can get washed away and introduce another type of pollutants. Grass clippings and fertilizer can also end up in the roads in the spring and summer. Cars and other vehicles leaking oil or gasoline can leave those messes on the road and in parking lots. With the sheer amount of pavement in cities and towns, it makes it really easy for debris to get washed into lakes and rivers when it rains. Not only does this mean that activities like fishing, boating, and swimming are less enjoyable, but now a lot of the wildlife that interact with these bodies of water no longer have a health ecosystem. To keep all this from happening, the easiest thing to do is pick up the pollution before it has a chance to escape into the storm sewer system.
---
How can I limit the amount of pollutants that end up in the runoff?
The first part of satisfying the pollution prevention and good housekeeping focus area is by making sure that runoff stays as clean as possible, as the end of this water's journey will be in local bodies of water. As a result, it is essential to make sure that you keep as much debris and contaminants off the ground as possible. To do so, you should regularly clean streets and parking lots where those kinds of things easily build up and collect. The best way to complete this is with a street sweeper.
What kind of street sweeper should I get?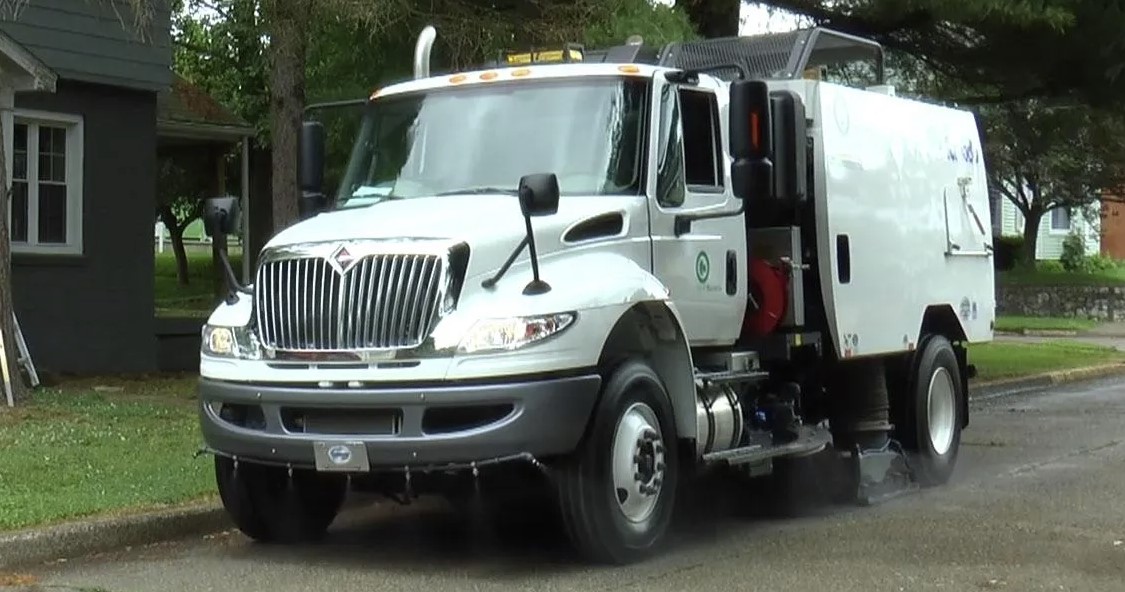 Great question! There are three different kinds of street sweepers that each use their own way to clean the roads. The first kind of street sweeper is called a mechanical street sweeper. These machines have been around the longest, and utilize a series of brooms to push debris under the machine and then up and into the hopper. While these machines are great at picking up larger debris, the brooms struggle to get into cracks in the road to pick up finer particles like sand. Then, there are vacuum sweepers which, similarly to mechanical sweepers, use a couple of side brooms to push debris to the center of the machine. However, instead of another broom to bush what was collected into the hopper, vacuum sweepers use a vacuum, which allows it to pick up a lot more of the finer bits that a mechanical sweeper may have missed. The final kind of sweeper is a regenerative air sweeper, and operates similarly to a vacuum sweeper. Regenerative air street sweepers utilize powerful vacuums and directed airflow to pick up everything, both big and small. On top of the advantages of vacuum-assisted collection, regenerative air sweepers have the bonus of filtering vacuumed air and feeding it back into the vacuum. This means that tiny particles aren't just being collected from the ground, they're also being more securely trapped after collection, so even less fine dust ends up back in the air.
---
How do I clean and maintain the stormwater sewer?
Fortunately, you can use the same kind of equipment to clean a stormwater sewer as you would a normal sanitary sewer. There are several different sizes of sewer / jet vacuum machines, from smaller carts to trailers, and even huge trucks that are dedicated to cleaning out sewers and retension basins. These machines usually have a large tank filled with water and a long hose with a high-powered nozzle that are engineered to shoot out high-speed water that can break up any deris that might be stuck in the pipes. Often times you'll also need a sewer camera for routine checkups and to diagnose any potential problems that may have come up. With both of these pieces of equipment, you should be fully prepared to clean and maintain your stormwater sewers.
---
MS4 Program Equipment | Effectively Clean & Maintain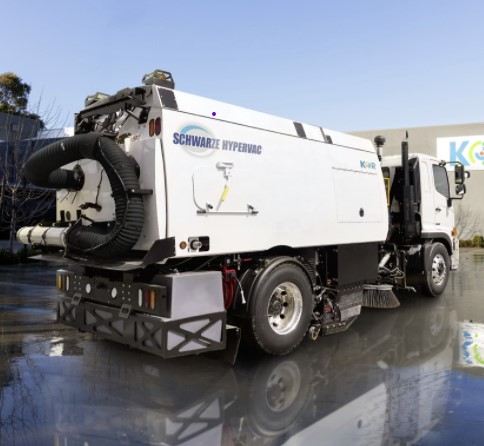 Vacuum Street Sweeper
The Schwarze HyperVac takes full vacuum street sweeping to a whole new level with its exclusive Surface Scrubbing Technology. At a mere 10′ height, it operates below the tree canopy, yet exceeds the capacities of all others in its class.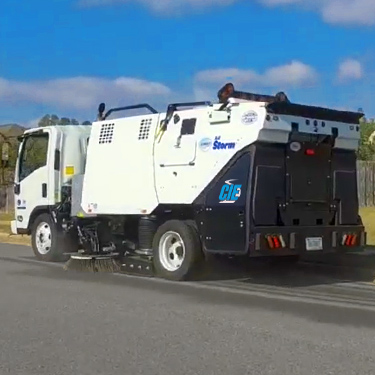 Regenerative Air Street Sweeper
The Schwarze A4 Storm is a compact, non-CDL chassis mounted sweeper that is ideal for smaller towns, university campuses and large industrial complexes. Its Isuzu chassis offers unmatched maneuverability, operator visibility and comfort.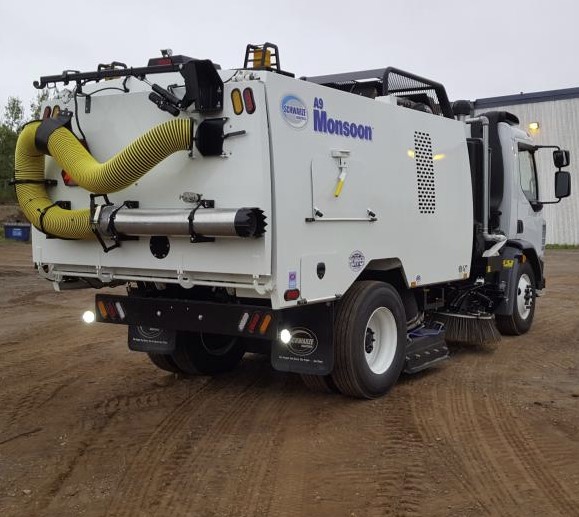 Regenerative Air Street Sweeper
The Schwarze A9 Monsoon provides the largest hopper capacity of any regenerative air street sweeper. Its 10′ overall height operates below the tree canopy, yet exceeds the capacities of all other street sweepers in its class.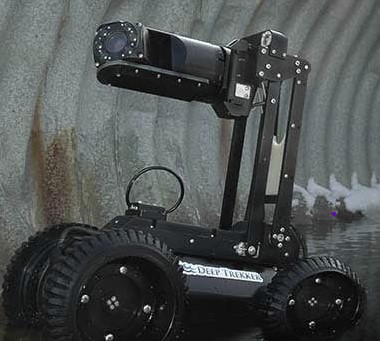 Sewer Pipe Crawler Camera
This DT340X is packaged for larger diameter pipe inspections. The system includes an elevating arm for the pan, tilt and zoom camera and additional lights that brings the camera head to the center of a pipe as large as 36″.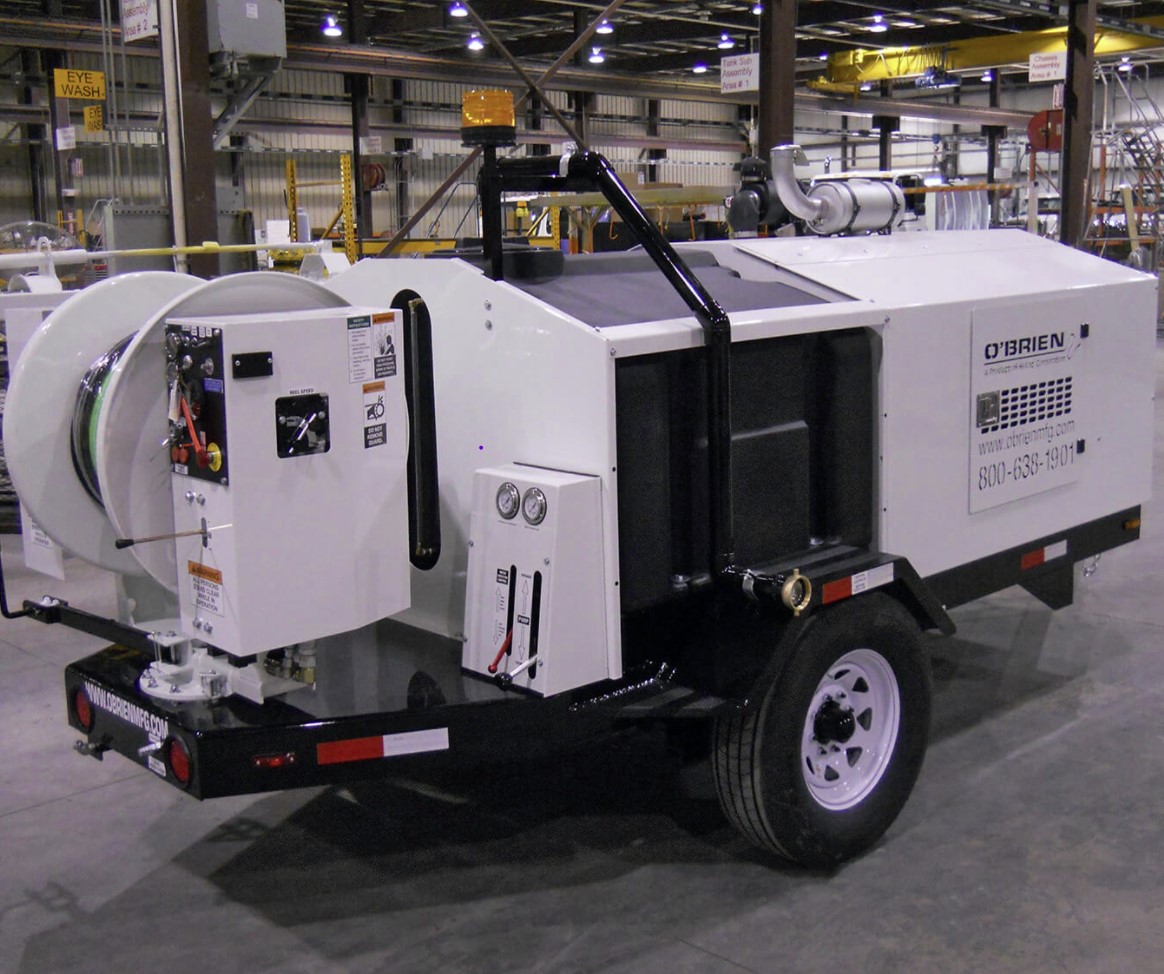 Hydro Jetter Trailer
The O'Brien 3540-SC Hydro Jetter Trailer carries 375 gallons of water in a rugged polyethylene tank with V-bottom sump clean out. A multitude of available options allow you to customize it to your exact requirements.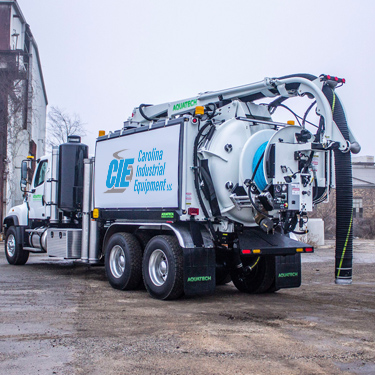 Combination Sewer Jet / Vac Truck
Rugged, reliable and easy to operate, the Aquatech B-10 is a true workhorse. This truck delivers unsurpassed performance in catch basins, storm sewers, sanitary sewers, lift stations, treatment plants and industrial applications.
---

Proudly serving the Carolinas for over 60 years, Carolina Industrial Equipment stands ready to deliver your tailor-made solutions. Based out of Charlotte, NC, we're poised to reach and support some of the most densely populated areas such as our very own North Carolina cities Charlotte, Raleigh, Winston-Salem, Greensboro, Wilmington, Morehead City, and more! The surrounding states, we've got your back too! Our customers come first and we'll do everything within our power to help you accomplish your mission. Let's start the conversation!